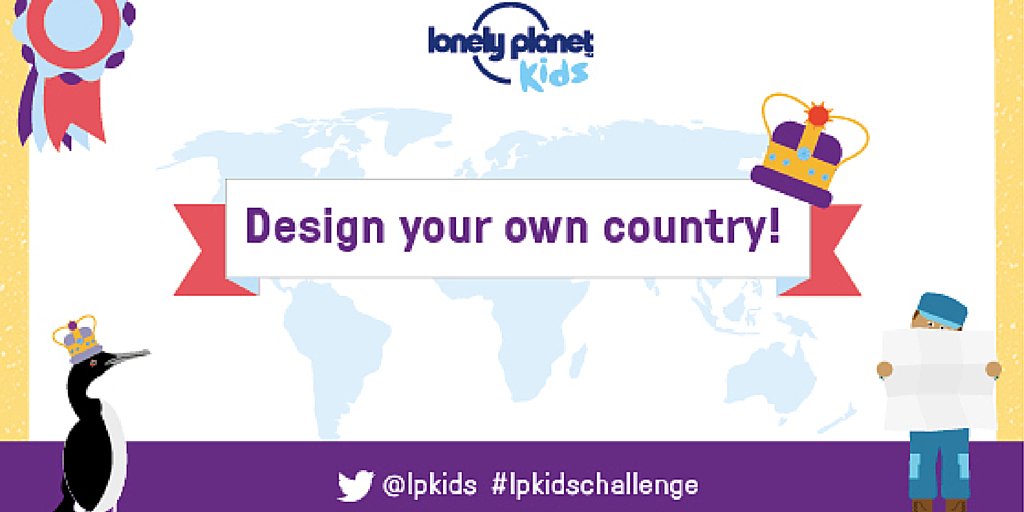 Who has never wanted to be a king or a queen? My son has designed his own country for the You Rule competition by Lonely Planet Kids. Here you can see his design:
Name of country: Maxland. Why "Max"? My son likes the idea of a land called Max because it means a place where everything is the greatest,

the best it can be.

Where will it be? Maxland will be close to the Canary Islands.

Flag: The flag has a football ball in the middle of it. The green colour stands for the forests in which the Maxland people can play football or have a picnic. The yellow part represents the sun because it's summer all year long in Maxland, and the red lines are there just because red is his favourite colour!
I can see my son will not forget about football even when he is designing a new country! Living in a place full of forests and sunshine where it is summer all year long sounds pretty well to me!